The Orchestra Instrument Experience Scheduler!

To schedule your personal time to come in and experience each of the orchestra instruments, sign up for a time slot on a day and time that will work for you. This is not required to Be Part of the Orchestra, but it is very helpful to get an idea of what instrument "calls" to you... Sign up today!

Click the "Orchestra Experience Scheduler" button to choose your time!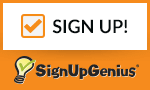 Welcome to the Beginning Orchestra Page at Oslo and Storm Grove Middle Schools!
Please watch this short INTRO VIDEO

​Be Part of the Orchestra Information Page (Parent info and instrument info)


Congratulations to you for your successes in 5th grade! In a few short months you will be finishing elementary school and beginning your middle school career.
6th Grade Beginning Orchestra 2021-2022 please sign up here!
7th/8th Grade Beginning Orchestra - Sign up here!
Students attending Oslo or Storm Grove Middle School have many choices before them, one of which is to join one of our
Performing Arts Programs.
The OMS & SGMS Orchestra
is a part of the Fine Arts Department that offers many exciting and rewarding opportunities. We welcome all students who want to learn music and be part of an exciting and award winning group.
BENEFITS:
There are many benefits to being part of the OMS or SGMS Orchestra. Studies have shown that students who play string instruments:
perform higher academically
as well have a greater sense of
self-esteem
and belonging. In the Orchestra, we perform different styles of music, from classical to jazz, fiddle and folk music, to rock and pop tunes. We enjoy
travel opportunities
such as past trips to
Colorado, Busch Gardens, Universal Studios
, and in 2021 to perform
in CARNEGIE HALL in New York City
. In addition, students who play in the Orchestra have had the opportunity
to perform with world class artists such as the Adam Ezra Group, Bobby Yang, Old Barber Bridge
, and to later play in the
Vero Beach High School Orchestra
, one of the largest and most advanced High School Orchestras in the state, or to play in the
Orchestra at Indian River Charter High School.
Oslo & Storm Grove Chamber orchestra perform for the Laurel Awards in the distinguished Riverside Theatre
---